Objective
Canon Snapshot is a regional content hub, featuring a collection of articles to educate photographers on how to get the most out of their cameras, and tips on improving their skills. We were tasked to contribute to Canon Snapshot with what we do best – engaging, lifestyle-centric content that would still educate consumers on EOS products, but told through a fresher perspective.
Solution
We developed a series of articles that served to inspire, educate and engage photographers of all levels. We conceptualised and produced the content in-house, in partnership with production houses and a growing network of photographers from around the region.
Through interviews with the photographers, we tapped into a large source of information to produce engaging, informative and shareworthy content that spans various genres of photography. We also weaved information on Canon's range of EOS camera bodies and lenses into educational and interesting pieces.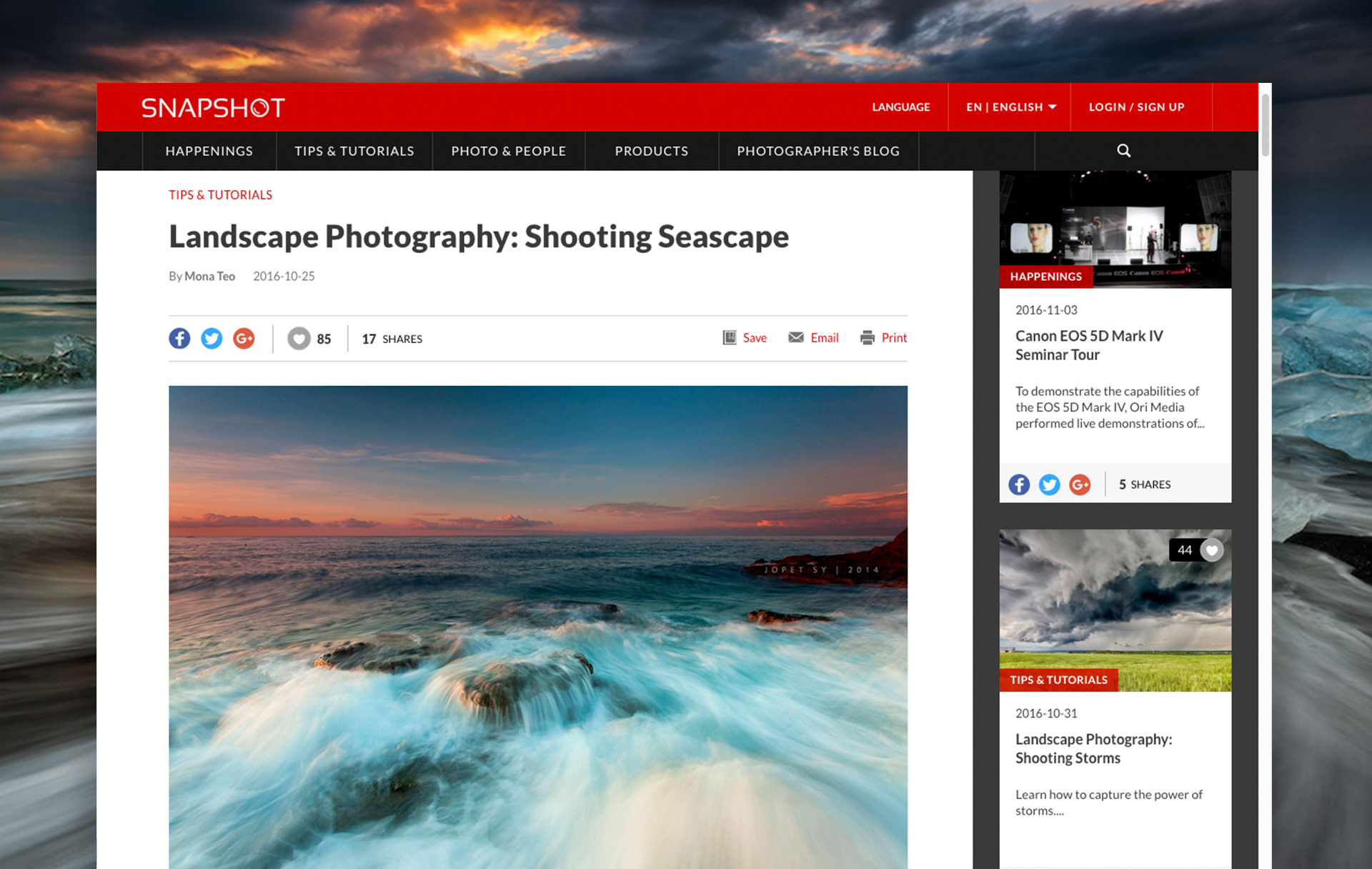 Outside Singapore, we localised and translated content into Bahasa Indonesia, Thai, Vietnamese and Mandarin for markets across the region. To coincide with the launch of Canon's latest camera, the Canon EOS 5D Mark IV, we developed a photographer's blog section to house a series of interviews with EOS 5D users.