Objective
innisfree, one of Korea's leading beauty brands, celebrated the festive season with its Green Christmas Campaign. We were tasked to conceptualise a digital campaign to help raise awareness of the campaign as well as drive visitors to an event held at Orchard Cineleisure.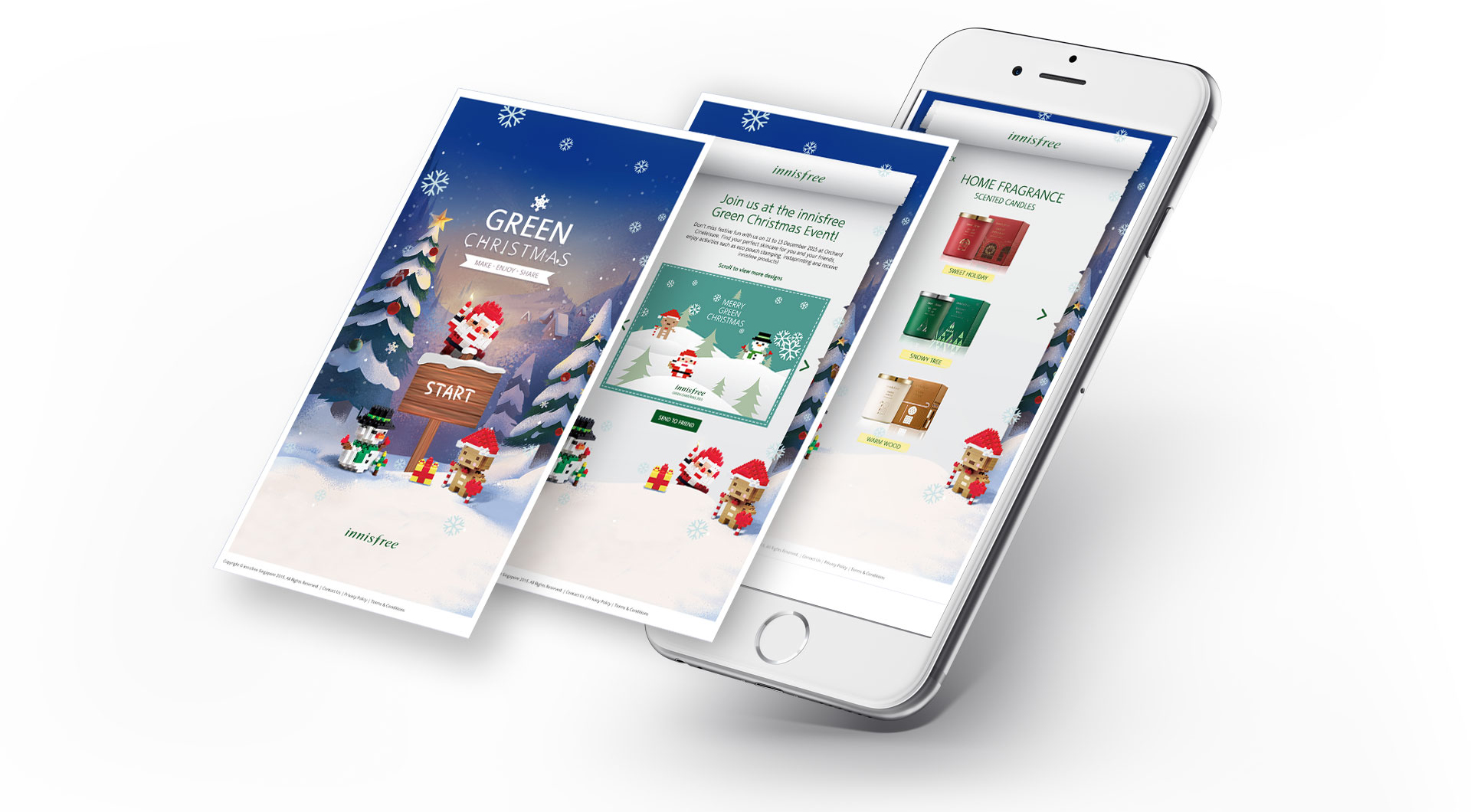 Solution
Leveraging on innisfree's Facebook fans, we created a Facebook campaign to drive visitors to the Green Christmas event at Orchard Cineleisure. In the spirit of the festive season, we invited fans to send e-cards to their friends to raise awareness of the event. Visitors could also enjoy festive activities such as eco pouch stamping, instaprinting and skin testing at the event.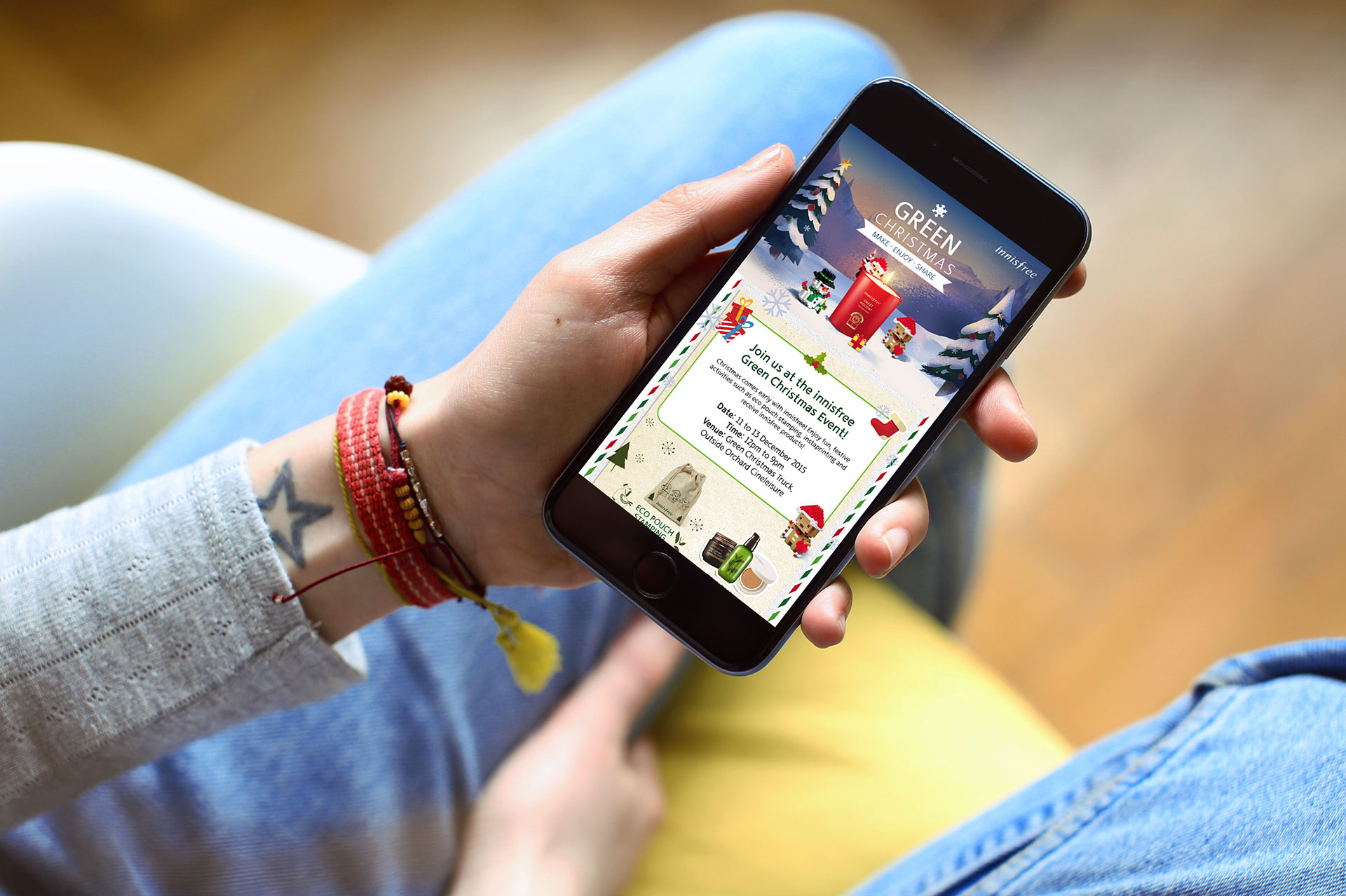 The result: the campaign attracted 6,817 unique application users and almost 2,000 participants. This included converting 31 customers to make purchase in stores. Plus, more than 53% of those in the RSVP list turned up for the event and redeemed their gifts.