Objective
The Macallan Edition No. 2 is a limited release whisky borne of a collaboration between four tastemakers; the three Roca brothers of El Cellar De Can Roca, owners of the twice voted best restaurant in the world, and The Macallan's master whisky maker, Bob Dalgarno. We were tasked to raise awareness and reach out to existing fans of The Macallan, as well as foodies in Singapore.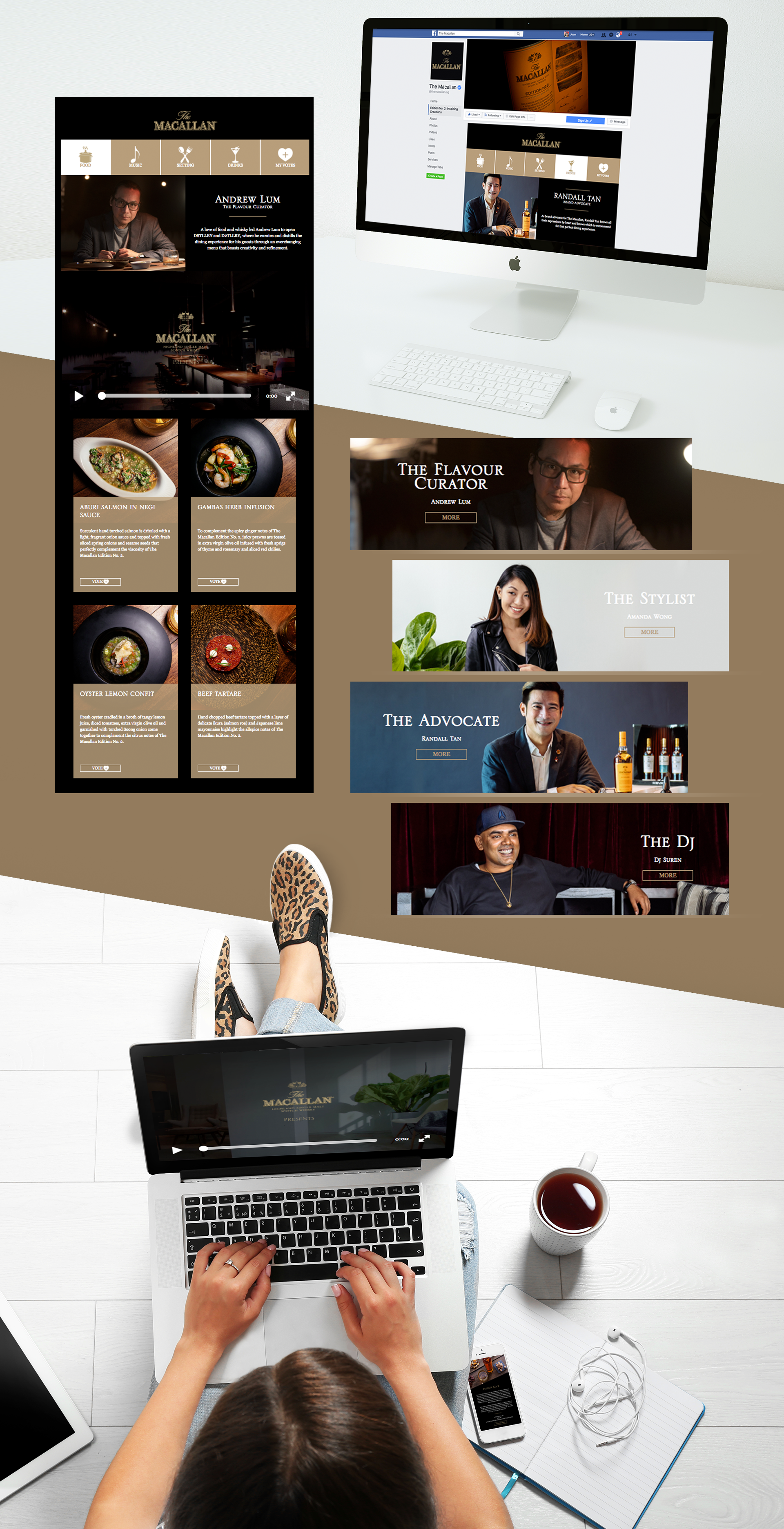 Solution
Inspired by the four characters who came together to create this whisky and the growing local gastronomic scene, we reached out to four masters in their respective fields to collaborate and curate an exclusive dinner. Whisky lover and owner of DSTLLRY restaurant, Andrew Lum designed the menu; Brand advocate Randall Tan, assisted by The Macallan's bartender Pan concocted cocktails for the evening; head resident DJ at Ce La Vi Singapore Suren Thar created playlists to set the mood; and event stylist Amanda Wong of Beautiful Adieu designed the table settings.
Here's how it worked: reflecting the creation and collaborative spirit that makes The Macallan Edition No. 2 so unique, each master was tasked to create 4 different options for consumers to choose from. Their creations, along with a short video documenting their process was housed on a Facebook App. Consumers logged in via their Facebook accounts and got to curate their dream dinner experience, from their ideal dish, cocktail, table setting to playlist for the night. 4 winners and their plus ones stood a chance to attend the dinner hosted at DSTLLRY, with all the masters in attendance to take them through the meal.